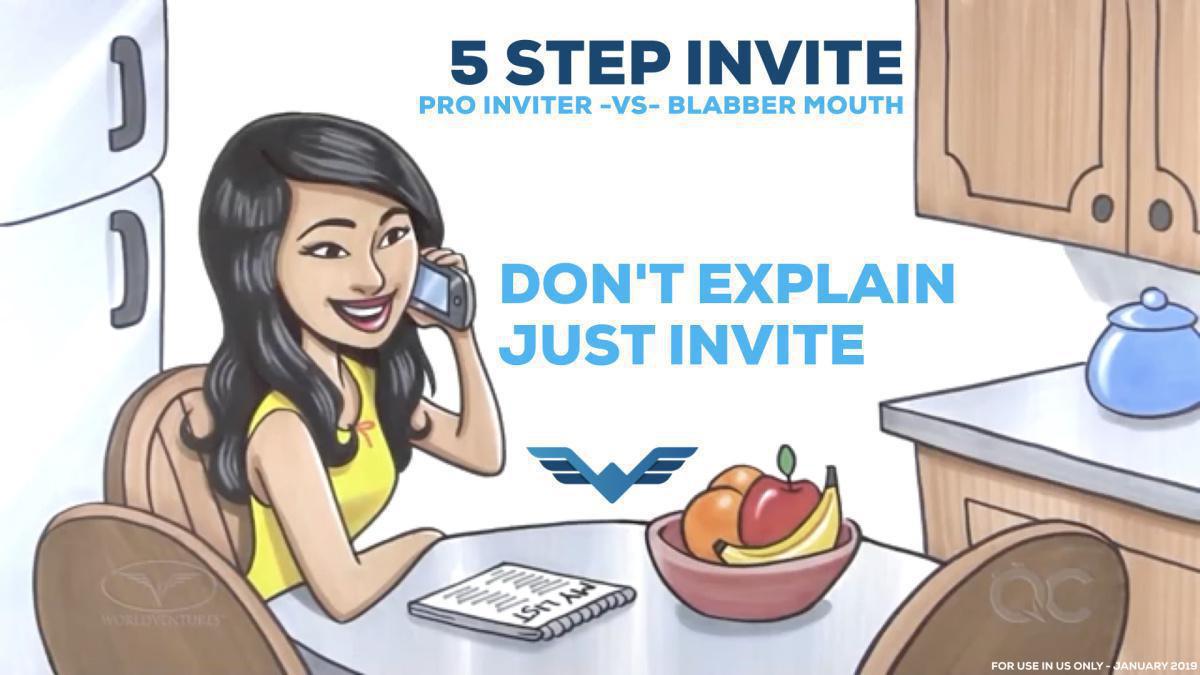 Step #1
BE IN A HURRY
"Real quick..."
Step #2
CLEAR THE DATE
"What are you doing TONIGHT at 7 PM?"
Step #3
GO TO THEM
"I'm coming over!"
Step #4
GET EXCITED
"I've got something you've got to see!"
Step #5
PUT YOUR NAME ON IT
"It's me!"

"Hey______, What do you have going on tonight at 7:00 pm?

If busy:
"No worries I'll catch you later."

If free:
Cool! I'm having a select group of people meeting me to share something and I want to address everyone at the same time starting at 7 pm sharp! See you then?
Address: _____________

What is it? Question
If I could explain over the phone, I would...